Welcome to Grand Construction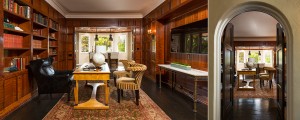 Your complete source for all your Remodeling and contracting needs. We believe that we have the best craftsman in the industry. We firmly believe in treating all of our clients as we would like to be treated. All projects are checked on a daily basis all through the project, no matter what the size.
After the project is complete we do a follow up to insure that the customer is completely satisfied with the craftsman and our service. We also value any comments you might have.
Whether you're looking for interior or exterior work or need a little of both,Grand Construction is here to help you decide which changes and upgrades are right for you. From major remodeling and a addition of a deck, Grand Construction can take care of it all.
Contact us today at 909-337-0843 or fill our online request form with your building ideas or to discuss your renovation needs. With Grand Construction, you know you're getting the best.
We're Ready for You!
No matter what you have in mind for remodeling, renovations or  additions, Grand Construction can handle it all. Contact us for all your construction needs.
Room Additions
Bathrooms
Kitchens
Siding & Windows
Handicap Additions
Home Improvements
Dormers, Patios, & Decks
Fire & Water Damage Repairs
Renovations
General contracting
Snow Removal
Remarkable Customer Service
Grand Construction is locally owned and operated and has an excellent reputation and references to match in the area.Contact us today at 909-337-0843 or 888-54GRAND or fill our online request form
No job is too large or too small. Customer satisfaction is guaranteed with a professionally trained staff and top-quality workmanship.
We offer estimates for you to review before making any construction or remodeling decisions, with costs of materials and labor fully disclosed. Don't go with just anyone for home repairs because your house is perhaps the greatest and most important investment you'll ever make. Choose the best when you need a general contractor–Grand Construction, serving the Lake Arrowhead, Crestline, Running Springs, Big Bear Lake Construction, Custom Home Contractor, Decks, & surrounding areas is ready to serve you. Call 909-337-0843 or fill our online request form.